Downsizing After a Loss: My Own Story
Posted by Conrad Steller on Saturday, January 28, 2023 at 10:54 AM
By Conrad Steller / January 28, 2023
Comment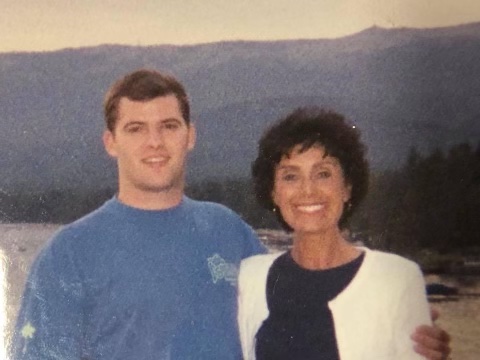 At the end of my last downsizing seminar, an attendee came up to me and said, "In the future, you need to tell everyone that downsizing is one of the greatest gifts you can give to your children." From experience in my own personal life, I have to say I couldn't agree more.
Over 13 years ago, my mom passed away after a three-year battle with non-Hodgkin's lymphoma. Her battle with cancer took a toll on our family, and when it came to liquidating our childhood home, we didn't have a clue where to begin. After all, she lived in Colorado Springs and five out of her six kids lived out of state. Following her passing, we six siblings gathered for five days to arrange the memorial service and figure out next steps. I clearly remember the afternoon we sat in the living room to claim items for our respective homes. My mom had generations of family treasures: four or five sets of china, valuable antiques, decades' worth of pictures, journals, and letters. And don't even get me started on Christmas decorations…let's just say that my mom knew how to make our home feel festive! You'd think that between the six of us, we would've put a sizable dent in clearing out the home. The reality is that when the last sibling boarded the plane out of town, 90 percent of the home was still full and it would be up to my brother who lived in Colorado to figure out what to do next.
My story is just like everyone else who has dealt with downsizing after the loss of a loved one. In my "Downsizing Done Right" seminar series, I talk about being proactive versus reactive. Proactive means you get to make the decision of what to do with all your treasures. It means setting expectations with your family on when they need to claim those special heirlooms and, more importantly, when they need to have them out of your house. It means giving yourself enough time to take steps like digitizing photo albums so that future generations will have easy access to priceless family memories. Proactively downsizing can be a beautiful process that happens on your timeline, and it will be a gift your children will not only learn, but pass on to the next generation. If you are ready to be proactive, then I ask you to visit our website at www.DenverSeniorSeminars.com and sign up for our next "Downsizing Done Right" seminar or webinar. It is never too early to strategize how you can take control of the downsizing process.