FREE Downsizing & Staging Services for Seniors from The Steller Group
Posted by Conrad Steller on Friday, January 13, 2023 at 11:49 AM
By Conrad Steller / January 13, 2023
Comment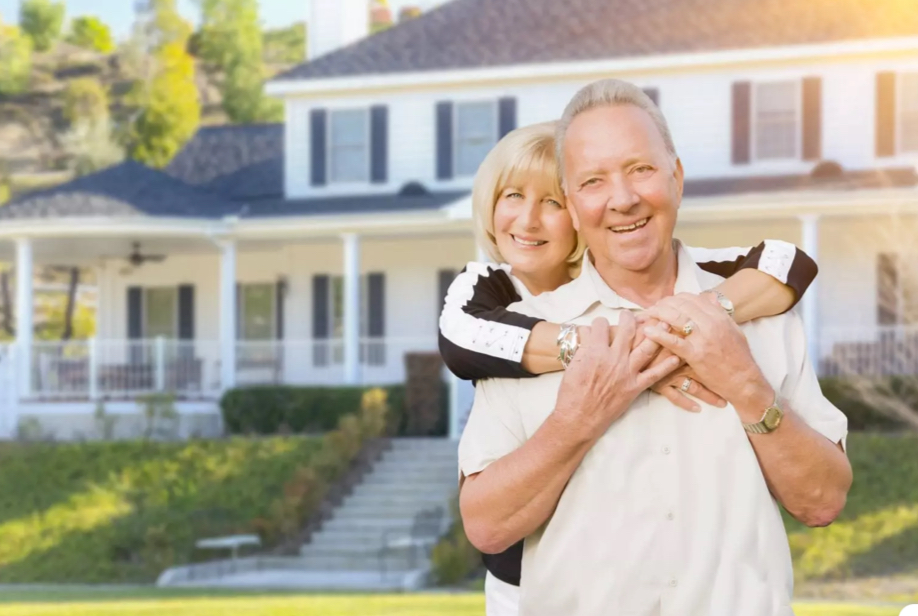 Something we hear all too often from our senior clients is that they wish they had downsized many years ago. The thought of moving out of the home where you have lived for many years can be daunting and overwhelming. However, with a caring professional to walk you through the process, the experience can be far less stressful than you think.
As part of our unwavering commitment to superior service, The Steller Group offers free downsizing to senior clients, in addition to our free home staging services. Our certified Seniors Real Estate Specialists® provide our clients with a comprehensive plan to help families navigate downsizing from their homes, whether the move is due to retirement, finances, health, the death of a spouse or coaxing from family. Emptying a house full of memories and possessions takes an emotional and physical toll, but with support from The Steller Group, the process feels manageable and streamlined.
Our services for seniors and their families include:
Assessment of whether to fix up or sell as-is
Coordination of repairs and renovations
Overcoming anxiety and procrastination
Space planning referrals
Liquidation and estate sale referrals
Packing and moving referrals
We provide clients with professional and gentle assistance to determine your specific needs and come up with a plan. Here is what you can expect:
Our on-staff certified stager and downsizing specialist will preview your new living space, take photos and measurements and acquire a floor plan.
We will then make an assessment of your current home; together, we will take inventory, decide what to bring to the new space, what to give away and what to donate. This is a perfect time to have an unbiased third party help make tough decisions. Once the list is made, the sorting begins. Our trusted space management and estate sale referrals can come in to take up the heavy lifting for you.
Items are sorted into categories: keep, donate, sell or give to family and friends. We have trustworthy resources for appraising valuables, shipping heirlooms, transferring donations and collecting trash. The remaining items will eventually be packed for the move.
Staging the home to get it "market-ready" comes next in these two scenarios:

Occupied Home: When clients remain in their properties through the sale, we stage the home using the existing furnishings and enhance what is in place using staging items from our inventory.
Vacant Home: If you move into your new space prior to putting your previous home on the market, The Steller Group will provide the needed furnishings, accessories and art, all at no cost.

Once the stage has been set and the home looks picture-perfect, we hire our professional photographers to create a high-definition virtual tour and panoramic photos of your home.
Finally, we showcase your home, ensuring the listing receives complete exposure through multiple listing services, open houses, link directories, print media and broadcasting to 10,000+ real estate agents and potential buyers through a comprehensive marketing program.
Your peace of mind, liberation and successful home sale are our top priorities! Working with our dedicated, compassionate and certified Seniors Real Estate Specialists®, you will soon be on your way to enjoying a more comfortable home and lifestyle. When you choose The Steller Group to represent you, our skilled team and extensive professional network will be behind you every step of the way. To learn more, or for a complimentary consultation, please call us at 720.593.9355.
"I cannot imagine working with a better real estate group than The Steller Group. From start to finish, I felt like they were always on top of everything. They have specific group members who specialize in every part of the process and everyone was very dedicated to helping us out. The Steller Group–and Conrad, specifically–really seemed to care about us and tried to minimize the stress and impact of the whole process. Their skill, knowledge and contractor referrals are what made this sale possible for us. I'm not sure that our house would have sold had we used another broker, and I know it wouldn't have sold as fast. Our experience could not have been better. Throughout the sale process, we ran into different sellers' agents and contractors, and we were often reminded of what a great real estate team The Steller Group is. Thank you to Conrad, Emily, and the entire staff. We couldn't have done it without you guys! You definitely made selling and buying these homes as painless as possible and you were right there with us every step of the way. There could not be a team more dedicated to helping us through this difficult process. Thank you." -Travis M.