How to Choose the Perfect Retirement Community in Colorado
Posted by Conrad Steller on Monday, October 30, 2023 at 11:42:05 AM
By Conrad Steller / October 30, 2023
Comment
When you have lived your life to the fullest and your age begins to catch up to you, there are two questions that you may find yourself pondering: when to retire and where to retire to. Once the when is sorted out, you will need to determine where.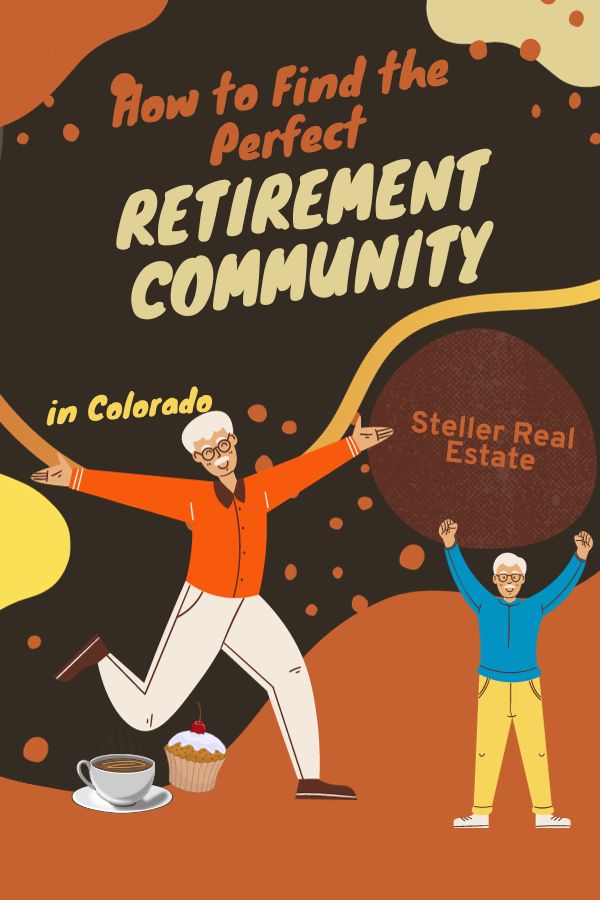 Colorado is not only home to the top ski resorts in the US, but it is home to some of the finest 55+ communities as well. When you are searching these many communities, you should evaluate them on factors such as location (city or suburban), access to health care, accessibility, security, lifestyle, and cost. To help, we have compiled a list of the top points to consider when seeking out the perfect retirement community for yourself.
Housing Options
We know Colorado is the destination that you have chosen to be, so now we will turn our attention to housing options. Leaving your old home behind can be bittersweet, and it can be important to you that your 55+ community is as comfortable as possible. Be sure to scope out various housing options available, from apartments like Everleigh Central Park in Denver that offer resort-style living while exploring all of the activities, cultural events, parks, and gardens around Denver to campus living in Lakewood at the Village of Belmar. Are the residencies comfortable? Do they offer the right amount of space for your personal belongings? Can you picture yourself living there?
Check out these Downsizing Stories
Security
A highly important factor when choosing your place of retirement where you will make your home is the security measures in place. You should ideally feel safe enough to enjoy outdoor activities such as walking without worry. Is there a check-in area for visitors? Is your community gated? Are there security cameras, lighting, or emergency response systems?
Recreation
Recreation, both outdoor and indoor, is important whether you are a hobbyist or not. It can give you something to not only look forward to, but offering up new activities to try. Social activities can be fun, but community life is a fantastic means of making friends. Speak with residents and learn the activity schedule.
Food & Dining
Colorado is home to some of the most diverse dining experiences for its inclusive food scene. If you are a foodie, you may want to make sure that your 55+ community is located close to plenty of dining options. Communities in general will offer a variety of options from more formal dining to small on-site cafes for a morning coffee. Go for a visit to try the food at the places that stand out to you.
Cost
An essential aspect of finding a retirement community will come down to cost. We recommend you do an overview of your finances, specifically your long-term savings. Which services are included in the retirement community? Many communities in Colorado offer luxury living, and this can be pricey. Every community will have different fees and services. However, rest assured that in the long run, monthly fees are lower than what it costs to maintain a home when considering utilities, property taxes, and other upkeep.
The Bottom Line
Where you choose to make your new home in a retirement community matters! To get a good sense of what the retirement community is truly like, you should ask questions and go for a visit. Our expert Denver real estate agents can help the tedious choice of a new 55+ community all the easier.
Contact Your Denver Realtor for more information on finding the perfect retirement home in Denver.