Ready for some independence? Time to find a place of your own!
Posted by Conrad Steller on Sunday, January 22, 2023 at 11:27 AM
By Conrad Steller / January 22, 2023
Comment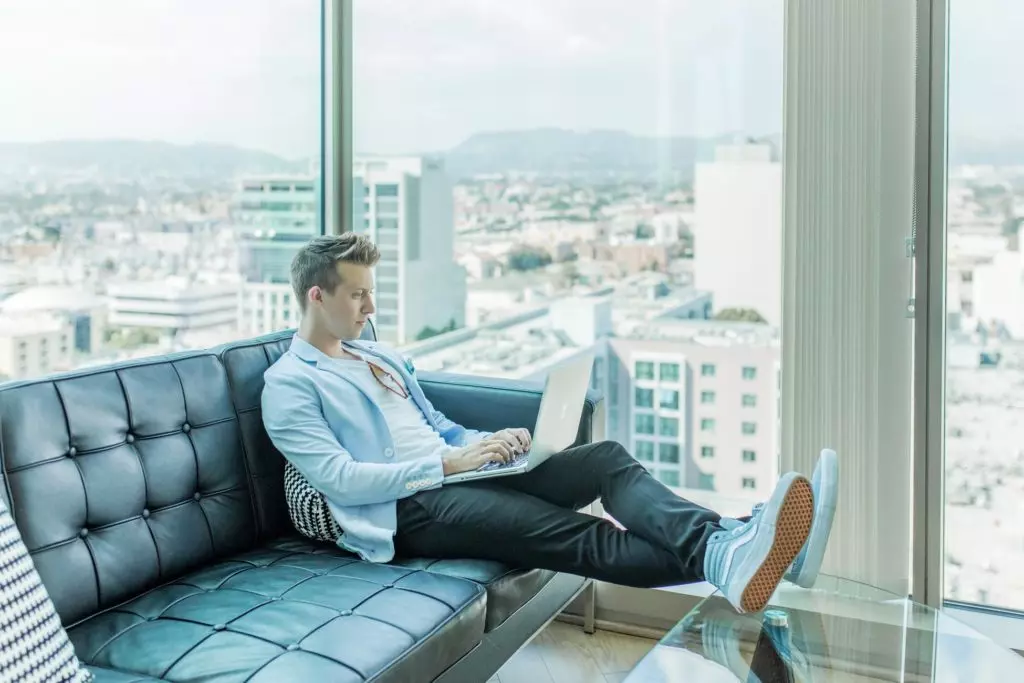 In high school, kids can't wait to leave home and go to college. But as soon as it is over, many come home—a phenomenon happening in record numbers these days. Living with your mom and dad certainly makes sense right out of college: young adults can save money as they start their first full-time job and navigate the shift into "adulting." How long does that transition take? It depends, but if you are younger than 30 years of age, there is a 52% chance you are still living with your parents. So, don't worry: you are not alone…and neither are your parents.
According to the PEW Research Center, before the pandemic, 47% of 18- to 29-year-olds—approximately 24 million—were living with their parents, matching levels not seen since the Great Depression! As the pandemic wore on, that number increased by 2.6 million, making the percent of young adults who live at home reach 52% as of July 2020.
While living with parents offers benefits like free and/or discounted housing, meals, and utilities, it may come at an expense: strained family relationships, minimal privacy, and a lack of true independence. It is widely recognized as a healthy milestone for all involved for young adults to make the move out of their parents' basement to start their own adult life.
Is this sounding familiar? Are you wondering if now is a good time to move out of YOUR parents' home? But where do you go? And should you rent or buy? Move-in with friends? Buy a home and rent out rooms to friends? What makes the most sense?
Making good decisions now can change the course of your life forever.
Homeownership has historically been one of the best ways to build wealth. In fact, for many of our clients on the other end of the spectrum—retirees who are downsizing—their home is their nest egg. The money they have in their home's equity will pay for their living expenses for many years into the future.
Unless your parents are treating you to free rent, you have to pay to have a roof over your head no matter what. The overall cost to rent versus buy is nearly the same for the same-sized place in the same area. So, if you can qualify, you should consider buying a home.
Why? Because instead of 100% of your rent payment going to a landlord, you can pay your own mortgage and gain equity by paying down your principal every month. Plus, you'll get a tax write-off for the interest you pay, and you can gain additional equity through appreciation. On average, over the course of time, homes have appreciated at approximately 4% per year. During the last decade, it has been closer to 10% per year!
How do you qualify for a loan? And how do you know what you can afford?
Simply put, consult a mortgage lender. Your Realtor® can give you recommendations for honest and reliable lenders. Your first step will be to meet with one of them. Lenders can size up your situation quickly, at no cost and with no obligation, to give you a green light to buy now, or give you expert advice on how to get yourself in a position to qualify. Their assessment is based on your credit, current debts, income, and savings. They will let you know how much house you can qualify, and what those payments would look like on a monthly basis. They may let you know you are ready to go today, or they may set you up with the goals you need to meet in order to be ready to buy in the next six months or a year. Either way, you will be making a positive and proactive step towards your future.
It is important to understand that what you qualify for is different than what you can afford. This is where you need to be careful. Buying a home comes with costs beyond your monthly mortgage payment. Your mortgage will cover your principal, interest, taxes, and insurance (PITI), but—depending on the type of property you purchase—you may have to pay for water, sewer, trash, electricity, cable, HOA dues, maintenance, and other costs. And don't forget about buying furniture! Once you meet with a lender, it is time to talk with your Realtor, who will help you estimate these costs and determine a price point that fits your budget, priorities, and lifestyle.
Buying a home is a major decision, but if accomplished with the right team by your side, homeownership can put you on a trajectory to genuine financial independence and truly standing on your own two feet. The Steller Group has worked with quite a few Millennials who are already on their second, if not their third homes, and who have achieved significant net worth through real estate.
If you are ready to take that first step, give us a call. We will give you the tools to get going. This is a journey, so allow us to be your guide. No matter what, we are here to be your advocate and resource when it comes to real estate. Rest assured, you can count on The Steller Group to help you achieve your real estate and lifestyle goals.