Roger and Marty's Story: Leaving a Home of 50+ Years
Posted by Conrad Steller on Tuesday, January 31, 2023 at 10:42 AM
By Conrad Steller / January 31, 2023
Comment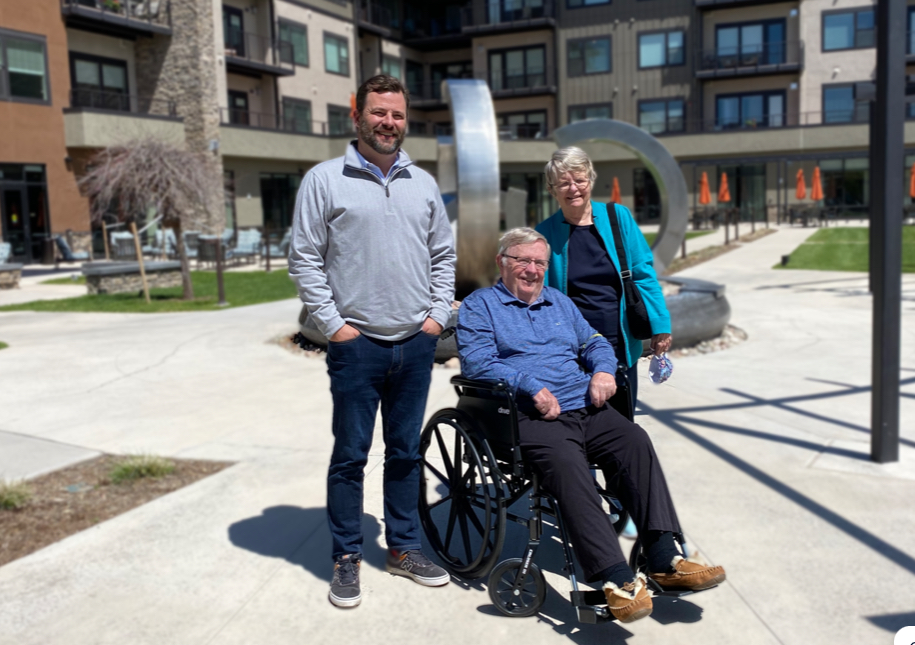 For over 50 years—since 1969, to be exact—Roger and Marty lived in their home in Aurora, Colorado. As they raised their two children, their beloved ranch filled with countless treasures and memories. The couple had no intention of moving, but when Roger developed a cancerous tumor, they had little choice in the matter. Roger's tumor left him unable to walk, and their home was not handicap-accessible. Roger and Marty could no longer live in their home in the way they desired.
Their son Eric reached out to Blair Bryant, Director of Senior Services at The Steller Group, to jumpstart the downsizing process for his parents. After Eric and Blair discussed the comprehensive services that The Steller Group offered, he introduced Blair to his parents. "You are in good hands," he told them.
Shortly thereafter, Blair visited Roger and Marty's ranch to evaluate the home's condition. The three sat down to discuss potential cosmetic improvements, area comparables, and Metro Denver's current market conditions. On that day, however, the most important item of discussion was where to start. Not only did Blair detail The Steller Group's all-in-one downsizing process, he asked Roger and Marty this pivotal question: "What obstacles are you facing, and how can I help you overcome them?"
Together, they created a custom, step-by-step plan to declutter, prepare, and move. Every downsizing situation is different, and comes with its own set of challenges. In Roger and Marty's case, they needed help sorting through personal items like pictures, books, sewing materials, and a large collection of trains and stamps. It's no easy feat to move 50-plus years of memories and 2,635 square feet of belongings into a two-bedroom apartment. Although they had the help of their children, family is only a finite resource—they had their own lives to manage and, unfortunately, could not be there every step of the way. The Steller Group, however, could.
Downsizers need sage advice and guidance from experienced agents to help navigate the process. The Steller Group offers that and so much more. From decluttering and staging to selling and moving, our team manages every step of the downsizing process. We take care of everything, and we're honored to do so.
To prepare Roger and Marty's home for sale, Blair had the carpet deep-cleaned, the wall paint touched up, and the interior fully staged. In another market, Blair might have recommended installing new appliances, updating bathrooms, or painting kitchen cabinets. However, Metro Denver is currently experiencing the hottest seller's market on record, and Blair urged Roger and Marty to take advantage of it. "In this market and in your area, no cosmetic improvements are needed. Let's get to market ASAP," Blair counseled.
Roger and Marty put their trust in Blair, who listed their four-bedroom home in May of 2021 at $435,000. In just two days, their home sold for $35,000 over asking. Roger and Marty couldn't be more pleased with the outcome. This remarkable conclusion to their story was a combination of Metro Denver's hot seller's market, Blair's expertise, and The Steller Group's behind-the-scenes team.
Oh, and if you're wondering where Roger and Marty ended up, we're happy to report the couple is thriving in their new luxury apartment at The Ridge Pinehurst—an award-winning retirement community offering fantastic amenities like a lavish pool, trendy bar, upscale restaurant, cinema, spa, gym, in-house hairstylist, and more. To some, downsizing may seem like a loss, but when you move to a vibrant, active community offering resort-style living and breathtaking mountain views, you gain so much more.
If you're ready to take the downsizing plunge, or would simply like to dip your toes in the water, contact The Steller Group. We're happy to explore your unique downsizing options. Call us today at 720.593.9355 or email us at [email protected].