Get to know

Steller Renovation Solutions, LLC
Full-Service Project Management

Sometimes there is deferred maintenance that needs attention. Other times, updating carpet and paint, or investing in a kitchen and bath facelift, could result in thousands of extra dollars in your pocket. We will give you options to consider, and you'll decide what is best for you.
We'll take care of the rest.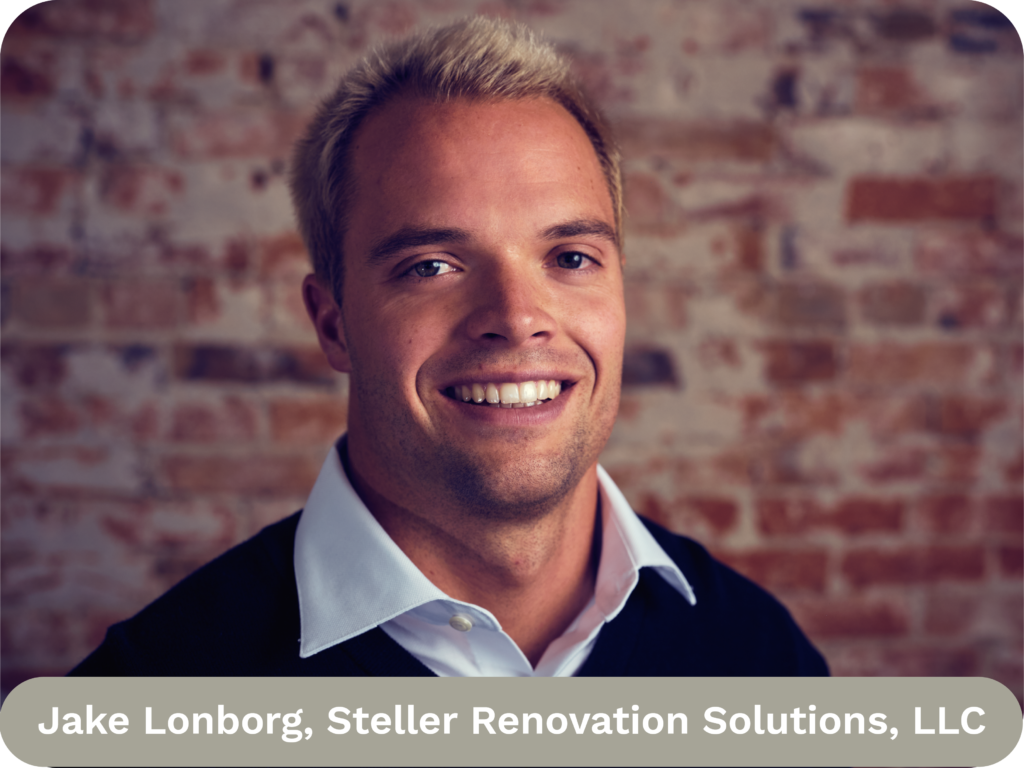 As Steller Renovation Solutions, LLC's Project Manager, Jake is determined, dependable, and motivated–instrumental to the company's success.
He is committed to clear communication and excellent follow-through. Jake's problem-solving nature, resourcefulness, and confident "can-do" attitude make him an appreciated partner to The Steller Group. With a high level of integrity and a strong work ethic, their clients can trust that he will go above and beyond to ensure an exceptional experience. His careful oversight ensures renovation plans are completed to our clients' exact standards, with passion and excellence. Where Do I Start?
You don't have to worry about what comes next. Our full-service team will take care of everything.

Your consultation includes:
Home Improvement Plan
Timeline
Strategy

Fill out the form below for your free, no obligation consultation!
Always a relationship

, never just a transaction.